I have been a bit mean to Hull on here in the past, but a couple of bank holidays ago, I and my better half went for a visit. No it's not a normal thing to do, but there was something approaching a point to it, namely the fish walk. Yes, you read right. The fish walk. All over the old town - the bit that is actually quite nice - there are fish. Some are chiselled out of the paving, some are plinth type things, some are metal shapes sunk into the floor, such as these eels.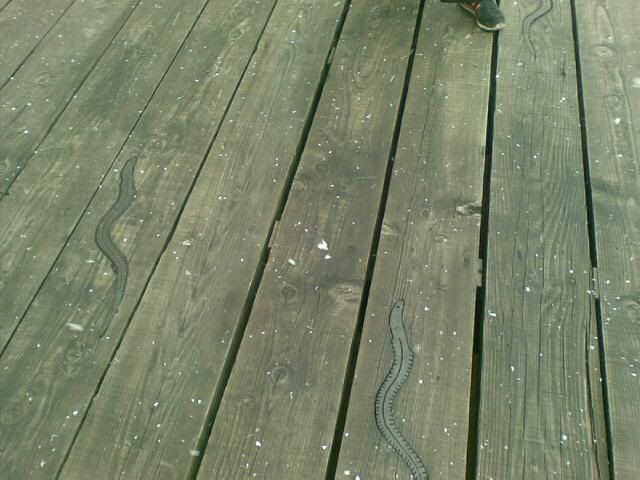 And when you've completed the walk, you get a certificate! I think this is the first certificate I've received since I managed, for one time only, to swim 25 metres without requiring assistance.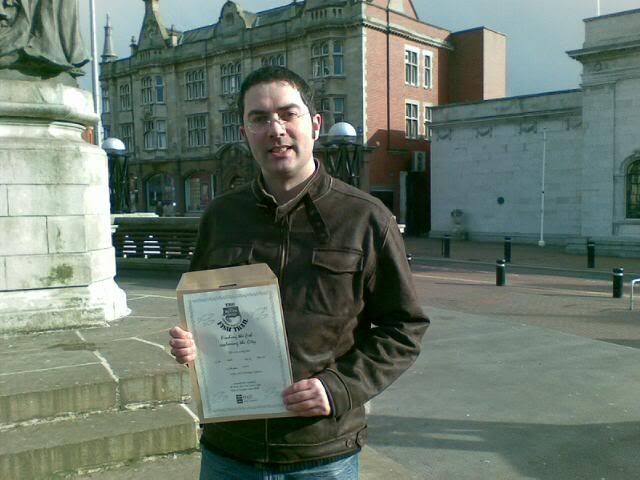 Having completed the fish walk, we set about the ale trail. Well, we sort of combined the two, being the freeform jazzists we are, stopping off at a variety of watering holes along the route. One bar that wasn't on the aforementioned trail was one of these horrid places like Flares only not Flares; Retro it was. How retro is Retro, I thought to myself. Do they close between 3 and 7 and turf you out at half ten? Can you get a Watney's Red Barrel or a Double Diamond? If not, then retro it ain't. And then we were in a pub later on that did turf out at 3pm. Bizarre.
Among the usual godforsaken dross you can find in any town or city across the country, there are some cracking wee pubs in the city like the White Hart, an Edwardian listed building with a massive rosewood bar and all the original fittings - Doulton's, apparently.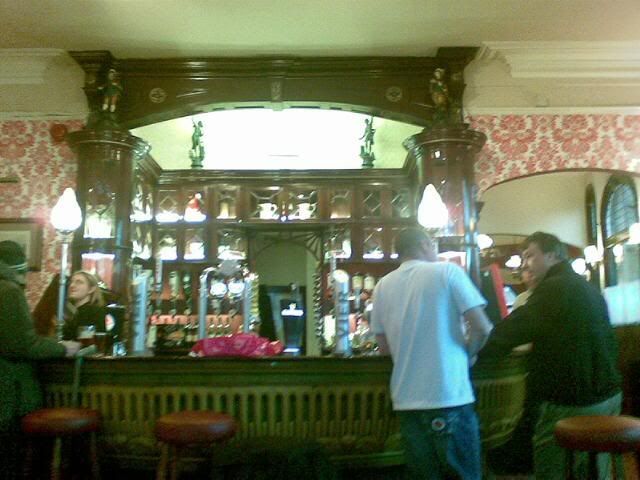 It's a bit off the beaten track, but it's a good venue with, for Hull, a decent range. That's the main problem in the city: not many places offer you anything above standard fayre, beer-wise. Stella's about as exotic as it gets in most places.
Other places rely on their claims to fame for notoriety. The George Hotel on The Land Of Green Ginger is onesuch. It's a real ale place and they do a lovely Yorkshire Terrier - a nutty, oaky brew with a rich head and a lovely bitter finish - it's all very well appointed inside. But the real attraction is outside where you can see England's smallest window.
Wow! All of which begs the question where Britain's smallest window is.
So that's Hull. Don't judge it by Bransholme alone. Sure it's not a pretty place, but if you scratch the surface, it ain't all bad. The old town is quite lovely.